Increase Productivity, Resiliency, and Profitability.
Built for Construction, by Construction
We believe that listening, collaborating, and delivering with others, boosts individual personal development and team cohesion, maximizing productivity and success. In construction, every role relies on the work performed by another role. This makes it crucial to integrate departments and streamline business processes.
Do you know what Ujima means?
"To build and maintain our community together, make our brother's and sister's problems our problems, and solve them together."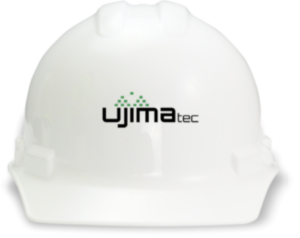 Our construction experts, driven by customer-success, can help you...

"The Ujimatec team is fantastic! They helped us with so much. Our company has become more connected and aligned with everyone using one system. Since we went live, we have had more time and data available to focus on growing the business."
From the office to the field, we've got the whole crew covered!
Monitoring business success and evaluating performance is key to understanding what aspects of the business are doing well but also where the business can improve. Constantly adapting, improving, and analyzing results ensures that you stay competitive in the market. To do this, you need to be able to make critical decisions by using your data. Configurable dashboards, customizable reporting, what-if analysis are all fundamental tools required to obtaining what you need as an executive to make the right decisions.
As CFO | Controller, you know that leadership, operations, controls, and strategy are the fundamental aspects of the role. You need the ability to quickly see the data you need to see so that you can make accurate decisions that are grounded in solid financial criteria. In this role, risk mitigation is vital as well as other regulatory or legal requirements. Flexible and secure accounting controls, audit history, and dashboards all help you succeed with your financial & business strategies.
Finance teams have the responsibility of planning & predicting the future. Predicting the future is hard enough, without having to deal with convoluted spreadsheets, multiple source systems, complicated document distribution and integration errors. The Ujimatec suite helps finance teams that strive for consistent, accurate and well-thought-out financial forecasts.  With operations and accounting directly integrated, collecting data and comparing against actuals has never been so easy.
CRM is a critical component of business. Managing leads, campaigns, opportunities, RFP's, estimates, and contracts are fundamental to a companies success. A common issue experienced in sales is that there is not an easy way to measure performance, or that internal sales cannot be easily managed due to a lack of communication between CRM and accounting solutions. Understanding when bids were lost, who you lost to, and why they were lost is arguably the most strategic information you can obtain.
The majority of contractors are utilizing generic, outdated software solutions which limits what can be achieved in today's industry. Spreadsheets offer flexibility but with a cost of manual maintenance which is cumbersome, time-consuming, and prone to mistakes. Most importantly, these fabricated systems don't allow for optimal project performance tracking with real-time data. Generic systems don't allow for industry-specific requirements or reporting that matters for your business.
Managing a warehouse requires a high level of organization and a proactive approach to maintaining stock. Usually under-rated, a company's warehouse can stop work on a job site when not given the right tools to deliver the right materials, on time. The need to streamline warehouse operations and transactions are imperative to reduce errors, automate processes, and increase productivity.
Field service management is the coordination of a companies resources out on job sites. This includes employees and equipment. To have smooth field service operations, it is fundamental to have a cohesive, end-to-end solution that promotes user adoption for both the office and field workers. Another key component is dashboards that offer company-wide visibility of a company's resources.
In the past decade, the shift from on-premise applications to the cloud has brought companies a wide range of benefits, most notably, security and ease of integration. Cloud vendors put security first, and for good reason, our entire business relies on making company data safer in the cloud. Data encryption and multi-factor authentication have turned into a requirement for businesses looking to take preventative measures against cyber attacks. MFA and SSO allow for login with a fob, token, phone, email, smart card, USB, VPN, fingerprint, or any other available biometric device.
"I have worked with Louis for a number of years as Controller at Kasisto, Inc. Louis helped us configure consolidation software for our entities. His knowledge in Accounting has been invaluable in helping us with our solutions. Louis' technical acumen is always spot on, and his communication style made him a pleasure to work with."
Fill out the form below and one of our construction technology experts will be in touch within 24 hours.